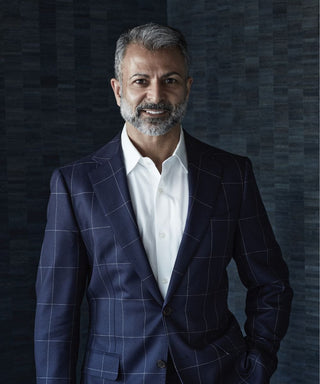 About Fameed
An early stint in fashion followed by years of working in luxury endowed Fameed Khalique with the expert knowledge and skill to become the preeminent supplier and authority on exquisite and exceptional luxury surface materials. He has curated the world's largest library of these materials which spans everything from semi-precious stones to fabrics, wallcoverings, leathers, embroideries, glass and other decorative finishes. Unsurprisingly Fameed's work can be found in the most prestigious private residences as well as the world's finest hotels, clubs, yachts, private jets and commercial projects. Fameed works with a hand-picked selection of highly talented artisans spread across the globe. His unquenchable desire to offer the very best materials and design in everything he does make him one of the most exciting artists working in the interior design and luxury lifestyle industry today.
"I get a real kick out of finding incredible materials and techniques in our interiors business. And I love the reaction of my customers when we surprise them. We've taken the same materials and techniques and in experimenting with different combinations, we have transformed them into unique pieces for our lifestyle collection. Apart from being gorgeous to touch or wear, they are also real talking points"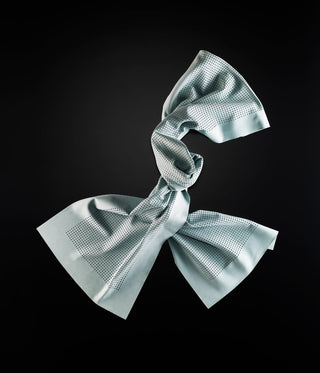 The Lifestyle Brand
This unique lifestyle collection has been created by haute interiors guru, Fameed Khalique, the renowned purveyor of exquisite and innovative materials to the interior design industry. Fabric innovation and outstanding sartorial craftmanship are at the heart of this prêt-à-porter collection.  It is here that Fameed shows off his unrivalled ability to push the boundaries of what can be achieved with cashmere, leather and suede, creating beautiful luxury scarves and capes that are inspired by his expertise in exceptional surfaces. A deep knowledge of couture finishes can be seen in the cushion collection which shows off Khalique's avant-garde imagination, where fantastical embroidery and inspiring techniques take centre stage. Everything offered in the Fameed Khalique universe has this unwavering attention to detail and is the height of contemporary elegance.